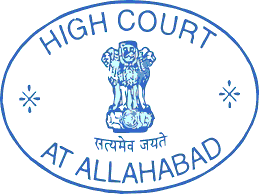 PUBLIC NOTICE
14.01.2022
| | |
| --- | --- |
| Subject : | Display of Question Paper, Recorded Responses and facility to challenge the Provisional Answer Keys of the Recruitment Examinations 2021 (held between 10.12.2021 to 07.01.2022) of Hon'ble High Court of Judicature at Allahabad for the posts of Review Officer, Assistant Review Officer, Computer Assistant, Additional Private Secretary (English & Hindi) and Review Officer (Hindi & Urdu). |
NTA conducted the Recruitment Examinations 2021 between 10.12.2021 to 07.01.2022 of Hon'ble High Court of Judicature at Allahabad for the posts of Review Officer, Assistant Review Officer, Computer Assistant, Additional Private Secretary (English & Hindi) and Review Officer (Hindi & Urdu).

Question Paper and Recorded Responses of Part I/ Part A (Computer Based Test) of the above examinations are now hosted on https://recruitment.nta.nic.in. Further, an opportunity is provided to the interested candidates to challenge the Provisional Answer Keys of any question ONLINE only. The Candidates shall be required to pay online an amount of Rs. 500/- (Rupees Five Hundred Only) per answer key challenged as processing fee, as per the following schedule:
| | |
| --- | --- |
| Start Date and Time | End Date and Time |
| 13.01.2022 / 14.01.2022 (11:30 a.m.) | 16.01.2022 (11:50 p.m.) |
Challenges made by the candidates to any Answer Key will be verified by the NTA with the help of a panel of Subject Expert(s). If the challenge to any Answer Key is found correct, the Answer Key will be revised accordingly. Based on the Revised/ Final Answer Key, the Result will be prepared.

The Answer Keys after the challenges, as settled by the panel of Experts, will be treated as final and no further communication/ grievances shall be entertained after the declaration of Result.

There shall be no intimation to any candidate in response to his/ her Answer Key Challenge, if the same has been rejected by the Subject Expert(s), as the Final Answer Keys will be published on the website(s) prior to the declaration of the final result.

In case the challenge of a Candidate to any Answer Key is accepted, such candidate shall be refunded with the processing fee.

Candidates are advised to keep visiting official websites https://recruitment.nta.nic.in/ and/or http://www.allahabadhighcourt.in/ for latest updates.

For any assistance, candidates can call the NTA Help line number 011 4075 9000 or 011 6922 7700 or write to NTA at allhcre@nta.ac.in.
The Link is: https://recruitment.nta.nic.in/WebInfoAllahbadHC