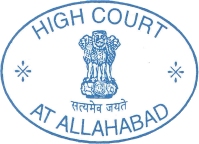 HIGH COURT OF JUDICATURE AT ALLAHABAD
PUBLIC NOTICE
27 April 2023
Declaration of Final results of the Recruitment Examinations conducted for the post of Group 'C' (Clerical cadre), Driver Grade-IV & Group 'D' cadre held under 'The Uttar Pradesh Civil Court Staff Centralized Recruitment 2022-23' for District Courts under Hon'ble High Court of Judicature at Allahabad
Advertisement No.://01/Sub.Court/Category 'C' Clerical Cadre/2022
Advertisement No.://01/Sub.Court/Driver Grade-IV (Category 'C')/2022
Advertisement No.://01/Sub.Court/Category 'D'/2022
Pursuant to above-mentioned Advertisements, Examinations for the posts of Group ?C? (Clerical cadre), Driver Grade-IV & Group ?D? was conducted by National Testing Agency under ?The Uttar Pradesh Civil Court Staff Centralized Recruitment 2022-23? for District Courts under Hon?ble High Court of Judicature at Allahabad.
The final result for the above mentioned posts is being declared today (27.04.2023). The result/candidature of the final selected candidates is purely provisional and shall be subject to the outcome of Writ Petition(s), if any, pending before this Hon'ble Court or Lucknow Bench of this Court.
The Candidates may visit the official websites, i.e. https://recruitment.nta.nic.in & http://www.allahabadhighcourt.in for more information.
Results: